ARTIST'S STATEMENT
In my work I strive to interweave the internal and external landscapes that I inhabit. The outer world serves to illuminate and plays a formative part in developing my inner ethos which in turn absorbs and transforms the external landscape that I am painting — making it a truly reciprocal relationship.
Even though I am a representational painter, I do not select a particular subject merely because it makes a "pretty scene". I have a predilection for landscapes that I know intimately and that help to elucidate a thought, idea or emotion, or serve to recall a long dormant memory. This is sometimes a conscious act, but is just as often a subconscious process that reveals itself over time.
For me "God is in the detail." Nevertheless, any given work is meant to add up to more than the sum of its parts. The overall structure takes precedence over the various elements within a given painting and they in turn help to elucidate the whole.
I work both "en plein air" and in my studio.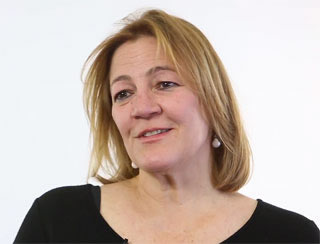 | | |
| --- | --- |
| | Boston Art |
| | Associate Member, Copley Society of Art, Boston, MA |
| | American Society of Landscape Architects (ASLA) |
| | Bryan Memorial Gallery, Jeffersonville, VT |
| | Caspian Arts, Member |
| | The Concord Art Association |
| | Resident Artist, The Umbrella Arts Center, Concord, MA |
| | |
| | |
| | |
Awards
| | |
| --- | --- |
| 1986 | Darling Webel Design Prize, Department of Landscape Architecture, Graduate School of Design, Harvard University, Cambridge, MA |
Education
| | |
| --- | --- |
| 2009 | Vermont Studio Center, Johnson, VT, Vermont Artists Residency Month (Oct-Nov) |
| 2008 | Vermont Studio Center, Johnson, VT, Vermont Artists Residency Week (April 2-May 5) |
| 2002-present | DeCordova Museum School, Lincoln, MA |
| 1995-1988 | Master in Landscape Architecture Degree, Graduate School of Design, Harvard University, Cambridge, MA |
| 1977-1978 | Teaching Certificate in Art (Grades K-12), Trenton State College, Trenton, NJ |
| 1973-1976 | Bachelor of Arts Degree, University of Pennsylvania, Philadelphia, PA |
| | Studied painting and drawing with: Kat O'Conner, DeCordova Museum School, Lincoln, MA; Atelier of Jacques Fabert, New Hope, PA; Mel Leipzig, Mercer County Community College, West Windsor, NJ; Denise Mikelowski, Boston, MA. Master Class with George Nick , 2017. |
2023
24th Annual Roddy Open Competition
2023 Land & Light & Water & Air,  Juried Prize Show
Connecticut Academy of Fine Art 112th Annual Juried Exhibition
University of Vermont Medical Center
Cambridge Art Association 2023 National Prize Show
51 Walden Street Performing Arts Center
2022
Land & Light & Water & Air
Burlington City Arts Landscape Paintings
Cambridge Art Association 2022 Members Prize Show
2021
22nd Annual Frances N. Roddy Exhibition
110 Annual Exhibition, National Juried Show, Connecticut Academy of Fine Arts,  Mystic Museum of Art, Mystic CT
"Made in Vermont" Juried Show, Bryan Memorial Art Gallery, Jeffersonville VT
Miller's Thumb Gallery in Greensboro, VT
Concord Art, MJI Members Juried Painting and Sculpture 2021
Natural Form: Three Journeys; Umbrella Center for the Arts, Concord, MA
2020
Natural Form: Three Journeys; Umbrella Center for the Arts, Concord, MA
Concord Art, Frances N. Roddy Annual Exhibition 2020
Co|So Winter Members Show, Full Spectrum; Copley Society of Art, Boston, MA
2019
Off the Wall 2019, Umbrella Center for the Arts, Concord, MA
Passage, The Umbrella Arts Center Concord, MA
Open Studios Umbrella Center for the Arts
First Honorable Mention "Land & Light & Water & Air"; Bryan Memorial Gallery, Jeffersonville, VT
"Double Vision: Paintings/Photographs with Karen Gowen, Whitewater Gallery, East Hardwick, VT
"North by Northwest" paintings at First Parish Church, Weston, VT
Caspian Arts Studio Tour, Greensboro, VT
Spring Open Studios, sponsored by Vermont Crafts Council, Greensboro, VT
Illuminations: Artwork at Mass General Cancer Center, Yawkey Building, Boston, MA
2018
Off the Wall 2018: Transitions
Winter Market, A Seasonal Celebration of Fine Arts and Crafts, Umbrella Center for the Arts, Concord, MA
Landscape Paintings, Hartness Library, Vermont Technical College, Randolph Center, VT
Caspian Arts Studio Tour, Greensboro, VT
Spring Open Studios, sponsored by Vermont Crafts Council, Greensboro VT
Open Studios, Umbrella Center for the Arts, Concord MA
Four Seasons in the Northeast Kingdom Vermont
"Inland/Island: Landscapes of Vermont and PEI"
2017
"Land & Light & Water & Air" 2017, Juried Show
Vermont Crafts Council Open Studios Weekend
Vermont Crafts Council Spring Open Studios 2017
Cambridge Art Association: 2017 National Prize Show
Concord Art Members Juried 1: Painting and Sculpture
Oil Paintings at ACC/McClure Connector
2016
"Land & Light & Water & Air," 2016
Vermont Crafts Council Open Studios Weekends
Vermont Crafts Council Open Studios Weekend
Concord Art Members Juried 1: Painting and Sculpture
2015
First Thursday Open Studios
"Endurance", oil paintings by resident artist Louise Arnold
Cambridge Art Association 71st Members' Prize Show / Juried Members' Show
45th Antiques and Uniques Festival
Vermont Crafts Council Open Studios Weekend
Open Studios at Emerson Umbrella for the Arts
Concord Art Association Members Juried 1: Painting and Sculpture
Copley Society's 2015 New Member's Show
2014
Winter Market: A Seasonal Celebration of Fine Art and Craft, Emerson Umbrella Center for the Arts, Concord, MA
Concord Art Association 15th Annual Francis N. Roddy Open Competition, Concord, MA
Vermont Crafts Council Open Studios Weekend, Greensboro, VT
Stowe Foliage Arts Festival, Stowe, VT
South End Art Hop, Burlington, VT
Celebrate Vermont Festival, Stowe, VT
Caspian Arts Studio Tour, Greensboro, VT
Vermont Open Studios 2014, Greensboro, VT
Open Studios at Emerson Umbrella for the Arts, Concord, MA
Land, Sea and Sky, oil paintings of Vermont and Prince Edward Island, Canada; Parish Hall Trinity Episcopal Church, Concord MA
2013
Oil paintings at the ACC/McClure Connector, Fletcher Allen Hospital, Burlington, VT
Winter Market: A Seasonal Celebration of Fine Art and Craft, Emerson Umbrella Center for the Arts, Concord, MA
Caspian Arts at Emile A. Gruppe Gallery, Jericho, VT
Vermont Open Studios, Greensboro, VT
ITVFest (Independent Television and Film Festival), Layla's Riverside Lodge, West Dover, VT
Details: Paintings by Louise Arnold & Kat O'Connor, Emerson Umbrella Center for the Arts, Concord, MA
South End Art Hop, Burlington Vermont, SEABA Juried Show, Burlington VT and The Maltex Building, Burlington, VT
Art at The Gleason – Artists: Louise Arnold, William Bloomfield and Dianne Bunis, Gleason Public Library, Carlisle MA
Cambridge Art Association's 12th National Prize Show, Kathryn Schultz Gallery, Cambridge MA (Juror: Toby Kamps, Menil Collection, Houston, TX)
Greensboro Free Library Gallery, Greensboro, VT
Vermont Open Studios 2013, Greensboro, VT
Open Studios at Emerson Umbrella for the Arts, Concord, MA
The Soda Plant: Large Works, Burlington, VT (Curated by the S.P.A.C.E. Gallery)
2012
The Collectors Exhibit and the Little Picture Show, Yester House Galleries, Southern Vermont Art Center, Manchester, VT
Winter Market: A Seasonal Celebration of Fine Art and Craft, Emerson Umbrella Center for the Arts, Concord, MA
Shelburne Farms: Art at the Coach Barn – 25th Annual Art Exhibition & Sale, Shelburne, VT
Vermont Open Studios (Fall), 20th Year, Greensboro, VT
Explorations: Through the Brush and Lens: Paintings by Louise Arnold and Photos by Carol Krauss, South Cafe Gallery, Concord, MA
Caspian Arts Studio Tour & Raffle Party, Greensboro, VT
"Hidden in Plain View" (group show) at Paper City Studios, Holyoke MA
Vermont Open Studios (Spring), 20th Year, Greensboro, VT
Open Studios at Emerson Umbrella for the Arts, Concord, MA
In the Kingdom: Landscape Paintings of Vermont, Burnett Gallery, Jones Library, Amherst MA
2011
Field and Stream: Landscape Paintings of Vermont, Piper Gallery, Cary Memorial Library, Lexington, MA
Winter Market: A Seasonal Celebration of Fine Art and Craft, Emerson Umbrella Center for the Arts, Concord, MA
Shelburne Farms: 24th Annual Art at the Coach Barn, Shelburne, VT
5th Annual Exhibition at Grafton, Grafton, VT
"Farm to Market" Show, Bedford Free Public Library, Bedford, MA
TREES Exhibition in conjunction with show "Nick Miller: TREE HOUSE 360°" – Concord Art Association
Land and Light and Water and Air, juried exhibition – Bryan Memorial Gallery
Open Studio Weekend – Vermont Crafts Council
Vermont Studio Center: 1st Annual Volunteer's Exhibition
Open Studios at Emerson Umbrella for the Arts
Concord Art Association (Juror: Nina Gara Bozicnik, Assistant Curator, Currier Museum of Art, Manchester, NH)
Cambridge Art Association: Juried Show "Blue" (Jurors: Amy Ford, Director of Sales and Rental, Cambridge Art Association; Susan P. Vrotsos, Director Emeritus Sales and Rental, Cambridge Art Association)
2010
Shelburne Farms: 23rd Annual Art at the Coach Barn
The Art House Gallery: Oil Landscapes
Exhibition at Grafton 2010, Grafton, VT (Jurors: Janie Cohen, Museum Director of Fleming Museum, Burlington, VT; Jamie Franklin, Curator at The Bennington Museum, Bennington, VT; Mara Williams, Curator of the The Brattleboro Museum and Art Center)
Open Studios at Emerson Umbrella Center for the Arts
Cambridge Art Association, Cambridge, MA, Juried Show "Red"
2009
26th Annual "Almost Miniatures" Show, Francesca Anderson Fine Art, Lexington, MA
America Idled, Solo Exhibition, Holyoke Center Exhibit Space, Holyoke Center Arcade, Harvard University, Cambridge, MA
Third Annual Exhibition at Grafton, Vermont (Jurors: Lisa Leavitt, Associate Curator, Danforth Museum, Framingham, MA and Josephine Bloodgood, Curator, Woodstock Artists Association and Museum, Woodstock, NY), Grafton, VT
2009 Group Show at the Hangman Frame Shop & Gallery, 39 S. Main Street, Hardwick, VT
DeCordova Museum School Exhibit, "America": Juried Student Show (Juror: Dana Salvo, Director, Clark Gallery, Lincoln, MA), Lincoln, MA
2008
25th Annual "Almost Miniatures" Show, Francesca Anderson Fine Art, Lexington, MA
Concord Art Association 9th Annual Frances N. Roddy Open Competition Show, Juried by Pamela Clark Cochrane, Concord, MA
Featured in the 2009 Art Association Calendar Barns of Concord & Carlisle (month of March), Coleman Gallery, Concord Art Association, Concord, MA
Moonlight in Vermont, Oil Paintings by Louise J. Arnold, The Concord Free Public Library Art Gallery, Concord, MA
Kingdom Come: Paintings of Northern Vermont, Flora Restaurant, Arlington, MA
2007
DeCordova Musem School Exhibit, Lincoln, MA "Finding Balance", Juried Student Show
Cambridge Art Association, Cambridge, MA, Juried Show "Red"
Solo Exhibition, Vermont Landscapes, Copley Woodlands, Stowe, VT
Dawn to Dusk in the Northeast Kingdom, Oil Paintings by Louise Arnold, Grannis Gallery, Burlington, VT
Concord Art Association, Concord, MA, Members Juried Show I: Sculpture and Painting
2006-2003
DeCordova Museum and Sculputure Park, Lincoln, MA, Juried Student Show
Northern Light: Paintings of New England by Louise Arnold, Solo Exhibition at the Loring Coleman Gallery, Concord Art Association, Concord, MA
Greensboro Free Library, Greensboro, VT, Landscape Paintings
Concord Art Association, Concord, MA, Members Juried Show